While traditional headhunting is often necessary, it can sometimes be exhausting. This is especially true when your company is trying to hire mid-level talent at scale. Here at Rooster, we've engineered a headhunting automation system that can possibly help you solve this problem.

Let's take a look at how you can automate your company's headhunting process!

Before we go any further, our Hunt application is still in beta. So, if you have any suggestions or are facing any bugs – feel free to reach out to the team for support.
Step 01: Open Rooster Hunt
Go to Rooster Hunt by clicking on the 'Hunt' button on your Rooster ATS's navigation bar.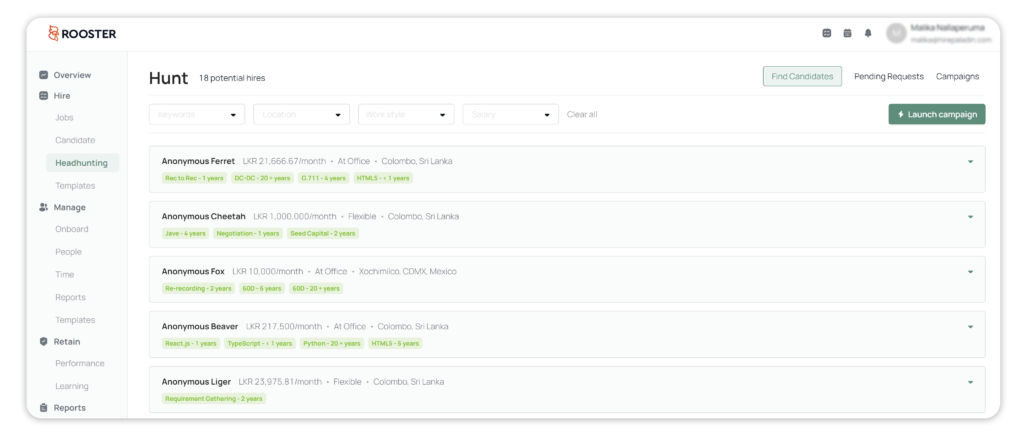 Step 02: Search for potential candidate matches
Use Rooster Hunt's advanced keyword search to find talent with the skillsets you're looking for. Make sure to keep narrowing down your search until you're happy with the results!
You can run multiple keywords and qualifying criteria during the same search to really find the best set of candidates.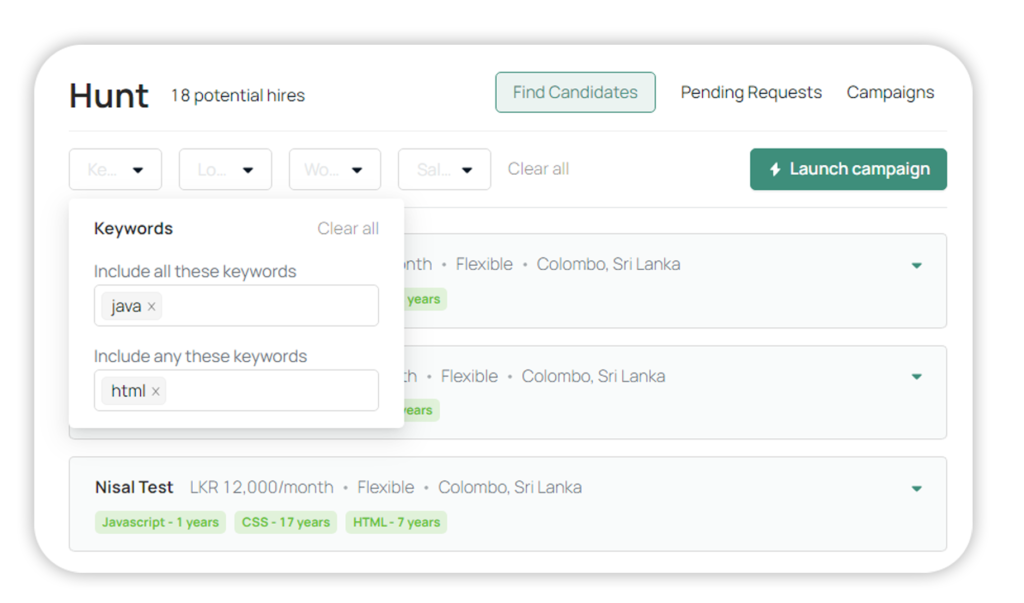 Step 03: Launch your campaign
Once you've found the right cohort of candidates for your job, click on 'Launch Campaign' in the bottom left corner of your screen.
After you click on 'Launch Campaign', you need to name your campaign and select a corresponding job from your company's openings.
Next up, all you need to do is click on 'Launch Campaign'.
And there you go, you've now just launched your first headhunting campaign.
How to locate your headhunting campaigns

If you need to ever go back and look at how your campaign is doing, click on 'Campaigns' for updates.