If you're here, you're probably thinking about creating your first job post on Rooster.
We compiled this comprehensive guide to help you start creating your first job post.
This blog will walk you through an easy five step process designed to help you create the right job post that will attract great candidates.
Step 01 – Sign in to your account
You can find the jobs page at: app.rooster.org > Jobs or at: app.rooster.org/hire/jobs
Step 02: Create a new job
Then click on "+ Create new job"
Step 03: Fill the details
Fill in the following information on the form.
Job title*
Department* – Click here to find out how to set up your companies departments
Employment Type*
Classification*
Skills
Location* – at the moment you're allowed to select from a list of Cities as opposed to countries
Job Description* (Minimum of 50 words is required)
(* fields marked with "*" have to be filled before publishing the job post)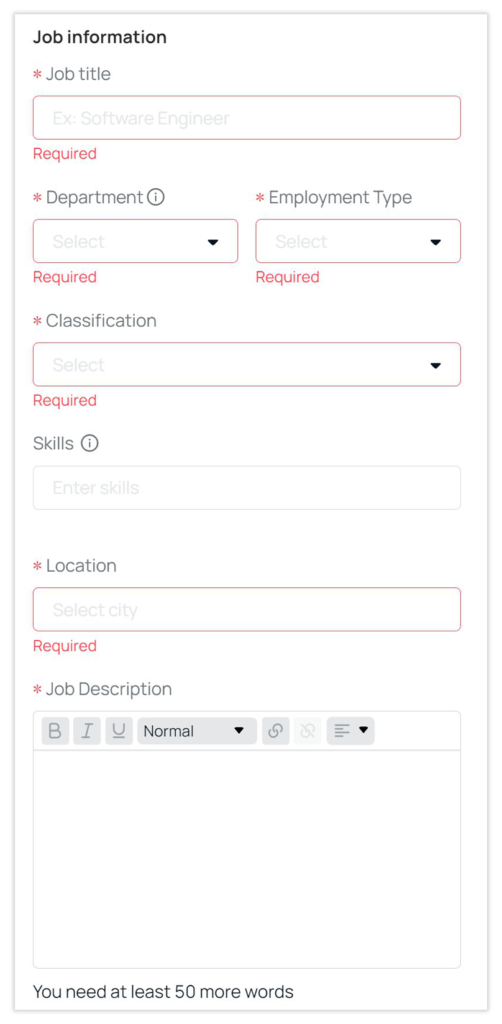 Use the Check Box that follows to mention if the job post is a remote position.

Step 04: Add salary details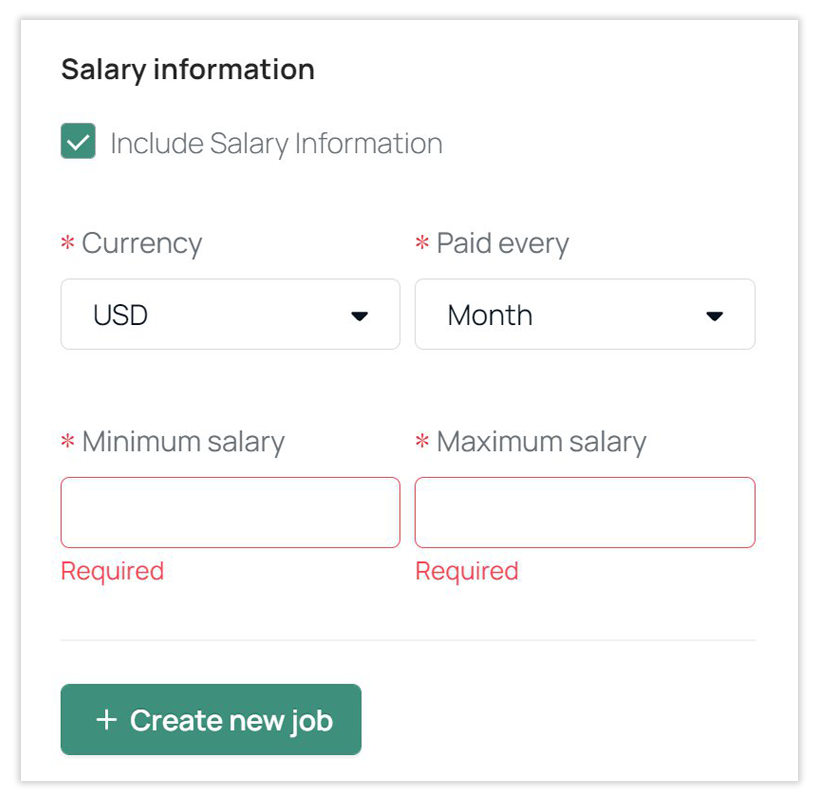 You can choose to include any salary information on the job post. If you wish to do so, use the check box to display the required fields.
Currency*
Paid every*

Select the frequency of payment

Minimum salary*
Maximum salary*
(* fields marked with "*" have to be filled before publishing the job post)
Step 05: Publish the new job
Once you have double-checked all the information, go ahead and click "+ Create new job".
Active/Inactive status of your job posts
You can decide to save your job posts as drafts using the status toggle at the top of the form.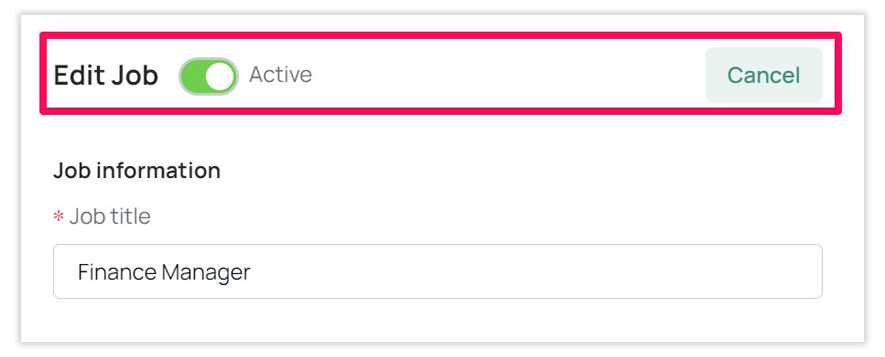 Filtering your job posts

Once you have created multiple job posts, the ATS allows you to filter the list. You can filter through your job post using the following fields.
Search bar – you can use keywords used on the title.
Departments – Filter using the departments of your organization
Job Types – Filter using:

Full-time
Part-time
Internships
Casual

Active Status – Filter between active and inactive job posts
We allow you to use two different formats to view your job posts. You can select between a "List" view or a "Table" view on the right-hand side of the filter bar.
Sharing your job post
Once you navigate to your job posts within the ATS you are given a custom URL that you can share with headhunters or potential candidates.

Edit or delete your job post
You can always edit your job posts by clicking the pencil icon, and delete the job post by clicking the trash can icon.

That's really all you need to do!
Congratulations, you've posted your first job on Rooster. Now, you can reach and track all your potential candidates.